Saqqara
Known for being the burial site (necropolis) for Memphis. Part of the reason why it gained so much significance, is because it has several pyramids:
• Step Pyramid of Djoser : Erected during the 3rd Dynasty. Gained the title : "First Greatest stone building in Egypt".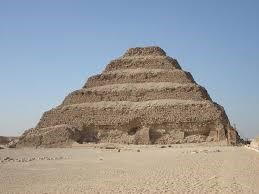 • Almost 16 more Egyptian Pharaohs constructed their pyramids there.
Some of the monuments found at Saqqara include:
•Pyramid Complex of Teti
•Pyramid Complex of Pepi I & Pepi II
•Pyramid Complex of Netjerikhet
•Pyramid Complex of Sekhemkhet